Calcium Cow side Test LAQUAtwin CA 11-C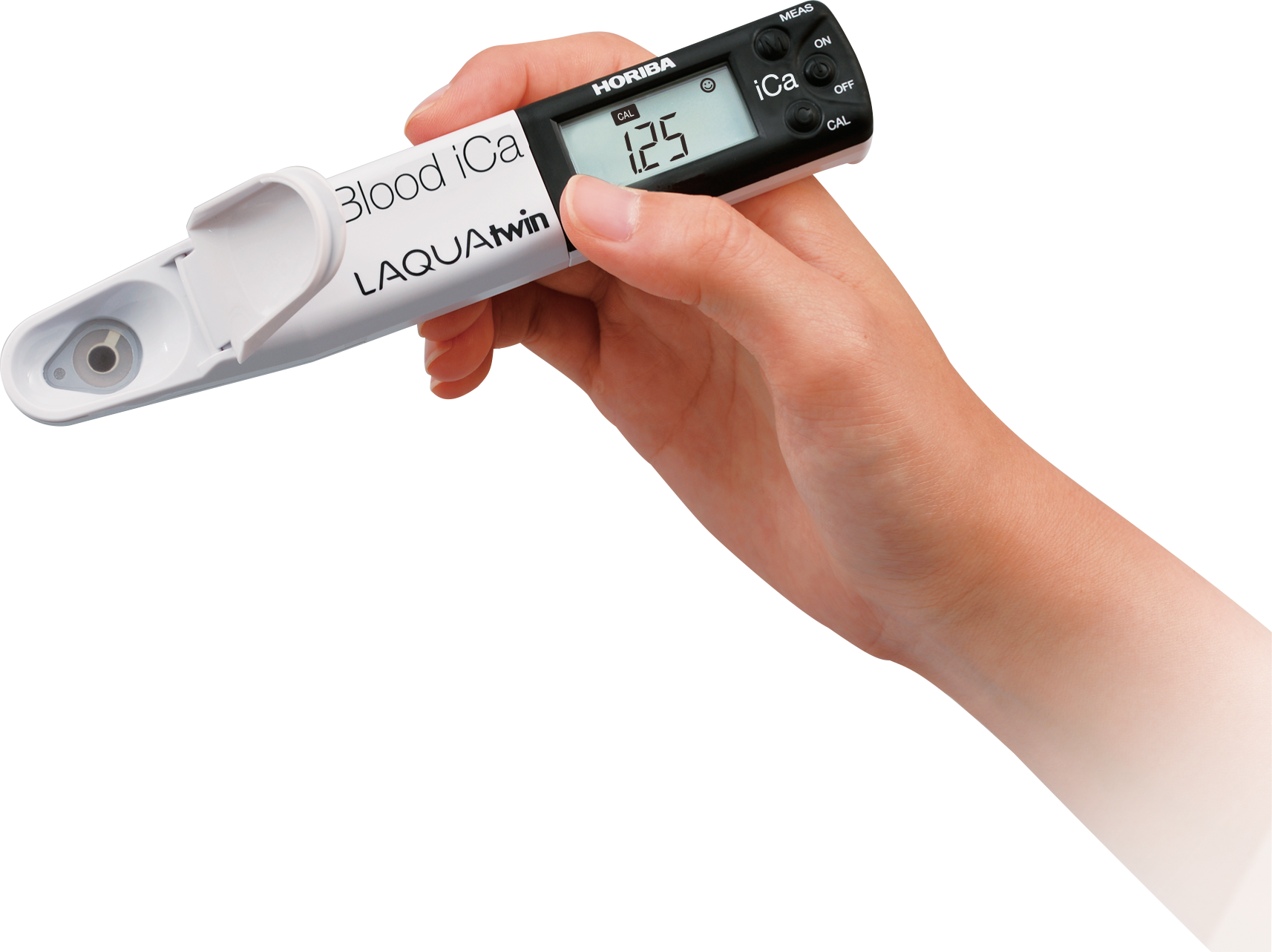 A ultimative blood calcium cow side test is now available. A long desired dream is now coming true. Subclinically and acute hypocalcaemic cows are suffering in actually high numbers, but so far, we have not been able to measure cow side wise.
With the new and very handy Horiba LAQUAtwin 11-C it is now a very easy action to get reliable Ca results within some seconds.

This test works without test stripes, with whole blood or serum. You only need 0,3 ml blood, put in onto the glass electrode and wait 7 seconds. You will provided with the much more accurate ionized Calcium blood concentration.

How does the test work?
Electronic Ca measurements rely on a glass electrode embedded on the tip of the thermometer shaped instrument, that perfectly fits into even the smallest bags.

Prior to first use in the morning you should calibrate the instrument in a double step process. This takes around 1 min time and should set the tool for at least 10 conmittent testings.

The accuracy has been reported by Naves et al., 2018 in the Journal of Dairy Science. The researchers found a 100 % Sensitivity and a 93,5% Specifitiy compared to gold standard wet lab analysis.

A fully equipped starter kit starts from 650 Euros (available approximately end of April 2020), a more packed profi starter package with double the volumes of the calibration and washing solutions (up to 2000 testings) is available right now for 850 Euros net.

In any case, Ca testing will become very affordable, around 1 Euro and less. We recommend in parallel testing with keton bodies: One single blood sample and 2 monitorings - Energy houshold and Ca mineral status, the "golden" pair!




Show 1 to 5 (of in total 5 products)
Sites: 1
---
Show 1 to 5 (of in total 5 products)
Sites: 1